Jurgen Klopp target another İlkay Gündoğan thanks to £70m Liverpool transfer
Jurgen Klopp target another İlkay Gündoğan thanks to £70m Liverpool transfer
Liverpool have been linked with a transfer move for a player who depicts shades of a certain İlkay Gündoğan, who once thrived under Jürgen Klopp, in Alexis Mac Allister.
The Reds are destined to finish the season without a trophy, and Klopp's team is presently fifth in the Premier League standings, so unless things drastically change over the next few weeks, Anfield won't host Champions League football next season.
For Liverpool, two or three midfielders are a high priority, with Alexis MacAllister being near the top of the shortlist.
The Times reports that Klopp is reportedly interested in bringing the midfielder from Brighton and Hove Albion, who has had a true breakout season on the south coast, to his squad along with Mason Mount and Ryan Gravenberch.
In fact, the South American recently helped Argentina win the World Cup, and talkSPORT reports that he might soon make the move to Anfield for £70 million.
After some disappointing early performances, Lionel Scaloni was brave enough to switch his preferred lineup, giving the Seagulls midfielder a starting position alongside Enzo Fernández, who was later named the Young Player of the Tournament soon after signed for Chelsea.
Mac Allister could be a nice transfer, offering enough quality to be signed as a different but capable replacement for the BVB captain. Klopp is eager to upgrade the Reds' midfield this summer after being linked with Jude Bellingham for the entire season before pulling out of a deal recently due to financial worries.
The Brighton star has gradually improved in England under Graham Potter and, most recently, Roberto De Zerbi since being acquired from Argentinos Juniors in the winter transfer window of 2019. He's only 24 years old, yet he virtually resembles a player that Klopp has previously worked with.
With Borussia Dortmund, Klopp won the Bundesliga twice in a row during his time there and also advanced to the Champions League final. Although players like Mario Götze and Robert Lewandowski made headlines, lkay Gündoan was an vital part in his well-oiled machine.
The German midfielder was subtle but extremely important to BVB. He painted himself as a very savvy performer as Klopp's conductor by displaying true technical proficiency when in possession and an inherent ability to offer control despite the commotion on the pitch.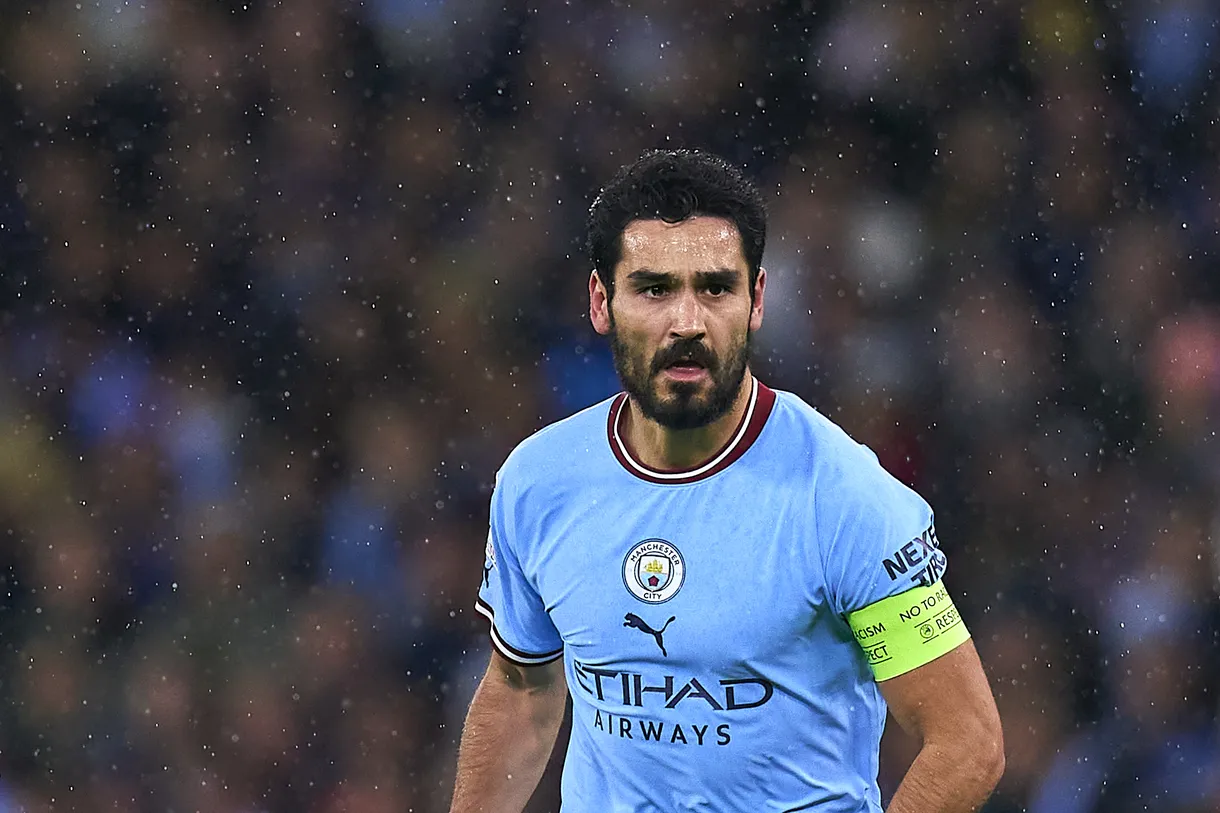 Gündogan has never been the most physically fit, but his shortcomings have been covered up by his fast thinking. He has shown a great ability suddenly shift into a scoring danger throughout his career in addition to his shrewdness on the pitch, netting 13 goals for Manchester City in the 2020–21 Premier League season.
Though he is 32 years old and it is natural to assume that his finest performances are behind him, Pep Guardiola, who saw him perform well for Jurgen Klopp before bringing him to Manchester in the summer of 2016, still starts him frequently at the Etihad Stadium.
Gündogan's future is uncertain at the moment because Manchester City has yet to extend his contract. The Athletic claims that there are still "significant differences" between the parties, and Barcelona is now interested in a free transfer.
Given the player's age, it is highly doubtful that Liverpool and Klopp would agree to a meeting, but Mac Allister resembles him in many ways.
He is versatile, smart, technical and slight, operating as a hybrid controller and a scorer for Brighton this term. Whether he's deployed as a number 10 or as a holding midfielder next to Moisés Caicedo at the Amex Stadium, he is always involved in proceedings, and Argentina realized that in the winter.
In other news,"They keep kicking…"Erik ten Hag furious during Brighton post-match press conference