'In the coming days' – Watch Fabrizio Romano gives the final verdict on Naby Keita's Liverpool future following 'unhappy' claims
'In the coming days' – Watch Fabrizio Romano gives the final verdict on Naby Keita's Liverpool future following 'unhappy' claims
Fabrizio Romano strongly agrees that 'it is normal' for Naby Keita to be wanting more regular game time at Liverpool but insists liverpool are keen to retain the services of the Guinea international
The 27-year-old is allegedly "unhappy" at Anfield and may be considering leaving the team during the current transfer window, according to reports that surfaced on Wednesday night.
The player's current contract with the organization expires at the end of the current campaign, therefore Liverpool runs the risk of losing a player they splurge $52 million on just four years ago for nothing in a year.
"I think it is normal that Keita wants to play more regularly at Liverpool. So far, negotiations are not proceeding but do remain ongoing," the transfer specialist told CaughtOffside via his Substack column.
"Jurgen Klopp plans to speak with Keita in the coming days to find a solution. Liverpool plans to keep Keita in case of many injuries in midfield.
"Only a huge offer would change Liverpool's situation regarding Keita's future at the club.
Of course, every player wants to play as much football as they can, but our No. 8 can't really whine about not getting enough playing time when he's always recovering from injuries and has missed the first few weeks of the season due to illness.
Over the years, he has given hints of what he is capable of, but he has never delivered consistently and rendered himself unstoppable.
Although it would be disappointing to lose him for nothing after investing a lot of money in him in 2018, he shouldn't be allowed to depart this summer if we're not going to sign any more midfielders now.
The club are willing to risk losing him for free in 12 months time due to the fact that they are 'expected' to bring in Jude Bellingham from Borussia Dortmund.
Last season, Keita had arguably his greatest season with the team, playing 40 times in all competitions and contributing four goals and three assists.
It's disappointing because, while undoubtedly a fantastic athlete, he hasn't been able to live up to the high expectations placed on him.
It is uncertain what will transpire in the upcoming weeks and months, but if he leaves the team, a new midfielder must be brought in to take his position.
In other news, Watch Jurgen Klopp furious as he admits Darwin Nunez will have to be out for a long time
Liverpool confirms midfield transfer as Jürgen Klopp explains plan and Diogo Jota injury update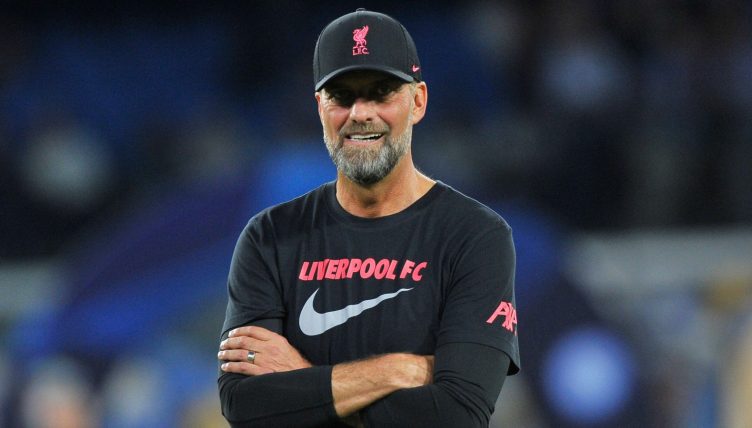 The Liverpool confirms midfield transfer as Jürgen Klopp explains plan and Diogo Jota injury update
Liverpool have confirmed a January transfer move while Jürgen Klopp has been speaking about his summer plan and offered a Diogo Jota injury update.
Jürgen Klopp has told his team that the Reds would be making significant changes amid a transfer overhaul, but that won't happen until the summer when several of his players' contracts expire.
"At Borussia Dortmund, it was clear when I left (in 2015), I said something has to change," Klopp said in the second part of his press conference. "It is a different situation (here). Either the manager's position changes or a lot of other things change.
"So, as far as I am concerned, what I hear — unless someone tells me (different) — I will not go. So that means maybe there is a point where we have to change other stuff.
"We will see but that is for the future, like summer or whatever. Not now. I have space and time to think about it.
"We have to play better football now. We cannot play and say: 'OK, these are the problems but next season we don't have them anymore'. That is a really long time. I cannot promise we will fly tomorrow but what I want to promise is that we really fight and everyone can see it."
But if they manage to finish in the top four this season, it will be much easier to make such changes. Without Champions League football for a season, it will be considerably more difficult to sign Jude Bellingham and other major targets.
Jürgen Klopp has offered an update on Diogo Jota's fitness as he continues his recovery from the long-term injury that has already forced him to miss the World Cup.
"I don't know exactly how long but he looks really good," Klopp said in the second part of his press conference. "He's out there on the pitch doing a lot of stuff already. Another few weeks?"
When asked if Jota would be available for the first leg of the Champions League quarterfinal matchup against Real Madrid next month, Klopp said: "From my point of view, yes but I don't know."
Colombian winger Luis Díaz is also on the recovery trail. He posted an update from the AXA Training Centre on social media yesterday.
In other news, Liverpool transfer news: Jude Bellingham latest as Borussia Dortmund chief gives public update