'He's not nervous' – major Jude Bellingham transfer update as he makes final decision on Liverpool with or without 'Champions League' football next season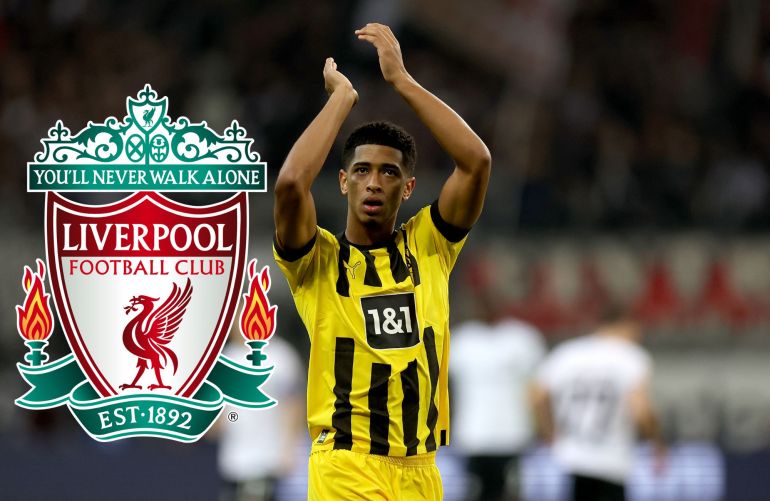 'He's not nervous' – major Jude Bellingham transfer update as he makes final decision on Liverpool with or without 'Champions League' football next season
The ongoing transfer controversy involving the club and Jude Bellingham is well known to Liverpool supporters, and it still rages on despite our recent struggles that have raised some concerns about a possible transfer.
Writing for CaughtOffside, German football expert Christian Falk said: "I think qualification for Champions League football isn't the only interesting point for Jude Bellingham as far as Liverpool's interest in the player is concerned – if they don't qualify, it wouldn't be a no-go for the player.
"Of course, the bigger question we're always talking about is whether Liverpool have the money to buy him in the first place if they don't secure top four football at the end of the season.
"Perhaps they'll have a new owner who will provide the necessary finances to sign Bellingham, perhaps they'll still qualify for the Champions League and can buy him.
"I think it's a good sign from Spain that they now understand Jude Bellingham's preference for a move lies within the Premier League. It's a good sign for Liverpool fans too that it's not the case he doesn't want to wait for the club – he's not nervous about the decision."
Thankfully, the midfielder seems to have a long-term vision for what his next move will entail and with Jurgen Klopp at the helm with a still star-studded squad – what we all hope is a half-season-long blip will be over by time the new season arrives.
The 19-year-old seems to favour the prospect of a long career at Anfield, the chance of taking the captaincy in the future and guaranteed role in our team for many years to come.
Despite recent performances and the chance of no European football next season, it seems clear that we would be a strong option for success in the future and let's hope that whoever is trying to sell Merseyside the Birmingham-born starlet – is doing a good job.
In other news, Diogo Jota, Luis Diaz, Virgil van Djik Latest Liverpool injury news as Jürgen Klopp given multiple boosts ahead of Everton clash