Expert claims Liverpool profit from major injustice as controversial James Milner footage emerges
Expert claims Liverpool profit from major injustice as controversial James Milner footage emerges
Conor Coady's goal in Everton's 0-0 with Liverpool on Saturday should not have been ruled out for offside, according to Keith Hackett.
The Ex-Fifa and Premier League referee claimed football is "penalising" itself with the current interpretation of the offside law according to Football Insider.
Everton's new boy Coady thought he had put Everton in front at Goodison Park after tapping in a Neal Maupay cross from close range.
Despite his affiliation with the Reds, the 29-year-old celebrated passionately what he thought was his first goal for his new club.
However, VAR operator Darren England informed referee Anthony Taylor that he was offside when Maupay played the ball across the face of the goal and it was disallowed.
On closer inspection, it appears James Milner may have got a touch on the ball when attempting to stop the cross and therefore Coady was not offside.
I think this goal should have stood," Hackett said after analysing the footage with Football Insider correspondent Connor Whitley.
"I think there is a deliberate play here that keeps that player onside.
"It was a goal that should not have been ruled out.
"I think the game is penalising itself with the current integration of the offside law."
Everton are yet to record their first win of the Premier League season despite keeping their first clean sheet of the campaign against Liverpool.
Frank Lampard's side are next in action on Sunday when they travel to Emirate stadium to tackle League leaders Arsenal.
"That is on them"-Jamie Carragher gives honest opinion on Jurgen Klopp Liverpool exit fears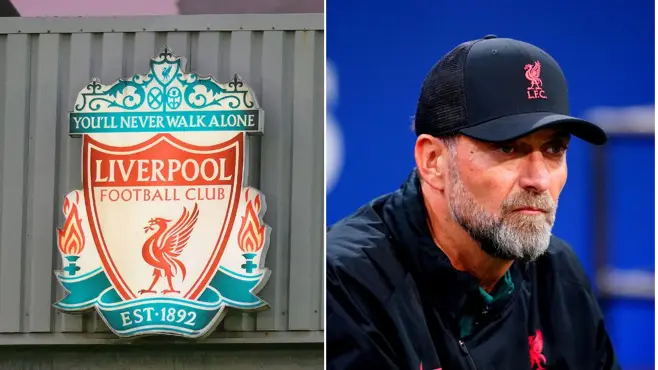 "That is on them"-Jamie Carragher gives honest opinion on Jurgen Klopp Liverpool exit fears
Liverpool manager Jurgen Klopp has come under intense pressure, following a run of poor form in the Premier League this season.
Former Liverpool player, Jamie Carragher stated that despite the Reds' recent troubles, Reds fans will still want Jurgen Klopp in charge at the start of next season.
The Merseyside team suffered a humiliating loss to Wolves on Saturday, keeping them in the mid-table. Ruben Neves' goal in the second half sealed Wolves' biggest victory of the year after two goals in the first 15 minutes gave Julen Lopetegui's squad the lead.
It was the third time in a row that Liverpool have lost away from home in the league, while they have still yet to win a game in the competition in 2023. Carragher, however, did not call for the manager to go.
"There's a lot of questions that need to be asked and a lot of answers to be found, but at the start of next season, I don't think there's anyone Liverpool supporters would want in that dugout other than Jurgen Klopp," Sky Sports pundit Carragher said.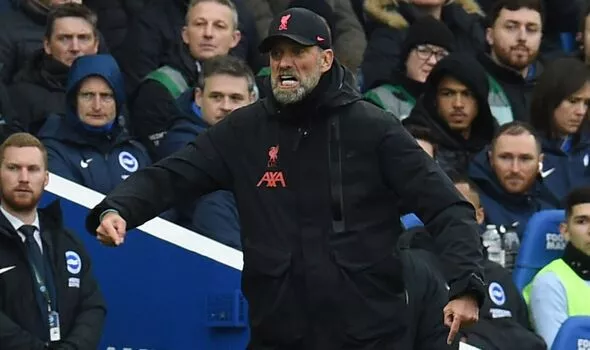 Liverpool's only victory in 2023 came in a previous game against Wolves in their FA Cup third-round replay, but Brighton eliminated Klopp's team in the very next round of the competition.
Carragher criticised Liverpool's transfer strategy as well. Darwin Nunez and Cody Gakpo, who arrived at substantial expense, were two attacking reinforcements added by Klopp, but Arthur, on loan from Juventus, was the only central midfielder that was added.
There was money there for a midfield player, they tried to buy the lad who went to Real Madrid for £60-£70 million [Aurelien Tchouameni]," the former England defender said. "They couldn't get him and Jürgen Klopp and his staff or the recruitment team decided that we don't need to buy a midfielder.
"That is on them. They've got to the start of this season, and from day one at Fulham, they haven't been able to cope with the intensity of a Premier League game of football and they've been ran over in every game that they've played."
Liverpool now sits 11 points outside the top four, with fourth-place Newcastle earning a point on Saturday, and 10 behind fifth-placed Tottenham. Their next two games are against Everton and Newcastle, followed by a return to Champions League action against Real Madrid on February 21.
In other news, Liverpool Transfer: £35m star now has agreement to move in the summer