Liverpool transfer: Jurgen Klopp wants to sign fantastic Chelsea player for Liverpool – and it isn't Mason Mount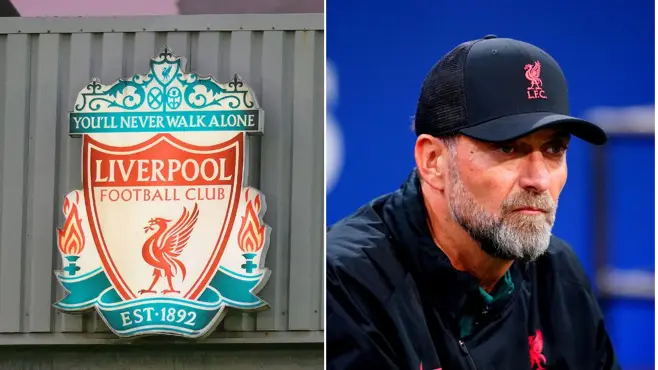 Liverpool transfer: Jurgen Klopp wants to sign fantastic Chelsea player for Liverpool – and it isn't Mason Mount
Conor Gallagher is wanted by Liverpool, with manager Jurgen Klopp citing the Chelsea star as a top summer transfer target.
It's not exactly a great secret that the Reds need to sign at least two new midfielders this summer.
Liverpool just needs to inject some new life into Jurgen Klopp's team, and many names have been mentioned.
Conor Gallagher, a midfielder for Chelsea, reportedly wants to move to Anfield, according to The Independent.
According to reports, Gallagher is 'high' on Liverpool's list of midfield targets for the upcoming summer transfer window.
Gallagher is thought to possess the energy to seamlessly integrate into Liverpool's midfield under Klopp.
Chelsea may be open to offers for Gallagher even though he is under contract until the summer of 2025.
Gallagher hailed as 'fantastic' by Graham Potter, but the Blues need to offload some players and the midfielder could be one to go.
This rumour now presents the possibility of Liverpool launching a double raid on Chelsea this summer
TalkSPORT claimed in March that Liverpool were gaining confidence in their pursuit of Chelsea's Mason Mount.
The Athletic claim that Liverpool's interest in signing Mount is 'serious' and conversations have already been held.
That deal feels pretty likely at this point but Gallagher could now end up following Mount to Anfield.
Both players have been homegrown stars through the Chelsea ranks but may feel a little pushed out.
This new era at Chelsea has seen Todd Boehly splash the cash on anyone and everyone, with Mount and Gallagher seemingly not as important to their plans anymore.
Both players have the energy to fit into a Klopp midfield and if the price is reasonable, a deal for Mount and Gallagher to join Liverpool may not be beyond all realms of imagination.
We rarely see the 'big six' strike deals with each other but they're becoming the only clubs who can afford these huge deals.
If Liverpool but the cash on the table for Gallagher and Mount – surely cheaper than Jude Bellingham – then the Blues will be tempted to cash in.
In other news, Fans blast Cody Gakpo for 'blantant' dive during Liverpool vs Man City