'Good things will happen' – Watch Virgil van Dijk makes massive Fabio Carvalho claims after Liverpool transfer
'Good things will happen' – Watch Virgil van Dijk makes massive Fabio Carvalho claims after Liverpool transfer
Liverpool star Virgil van Dijk praises Fabio Carvalho as "amazing" and explains why Darwin Nunez, a newcomer to Liverpool, "doesn't have it the easiest"
Virgil van Dijk revealed his role in getting Joe Gomez to agree to a new contract as he backed "great" Fabio Carvalho to succeed at Liverpool.
Carvalho, who joined from Fulham at the beginning of the month, has shown remarkable performance in his three cameos thus far this preseason.
With the Reds currently on a week-long training camp in Austria, Van Dijk has been assisting the teenager and fellow summer addition Darwin Nunez in adjusting as one of Liverpool's leadership group members.
In addition, the Dutchman is confident Carvalho can have an immediate influence when the Premier League season starts in less than a fortnight, despite outlining the apparent difficulties for £64 million man Nunez.
"You try to do the same things you experienced yourself when you joined the club," said Van Dijk on welcoming new signings.
"Everyone was very open and honest and warm to you and try to help you in however way.
"It's not the easiest for Darwin, for example, because his English is still to be seen.
"But he wants to learn and get better and we are going to see a lot of good things from him.
"Fabio, I am very impressed with him. He is a fantastic player. I think he is going to do very well for us.
"Hopefully he will keep improving and keep learning and stay grounded and humble and good things will happen to him."
Gomez signed a new five-year contract earlier this month, putting an end to rumors of a potential summer exit. Van Dijk acknowledged having talks with his teammate prior to the decision.
"We spoke about it before he signed the deal and I'm just very happy that he's staying at the club, staying with me," said the Dutchman. "Also I'm happy for the club that he's signed.
"He is, in my opinion, (one of) if not the best English centre-back around. Obviously we've both been very unlucky with the injuries we had.
"Obviously his time will come again and hopefully this season he can show that."
But when asked if he will not be scrutinised as much this season, Van Dijk told liverpoolfc.com:
"I will still be under the microscope and that's fine. That's something I've created myself.
"But it's definitely a different feeling in this pre-season. Last year, coming back from the injury, so you're trying to ease your way back in.
"This year, you try to get as fit as possible as quickly as possible.
"The pre-season is quite short; we have a big game obviously next week coming up (against Manchester City in the Community Shield on Saturday).
"But I know myself, I know my body and I know what I have to do in order to be ready for the season – that's what I'm trying to do each and every day."
In other news,(Video) :Watch what Fabio Carvalho did that will amaze fans as he beats his man to set up Nunez's fourth goal
Liverpool confirms midfield transfer as Jürgen Klopp explains plan and Diogo Jota injury update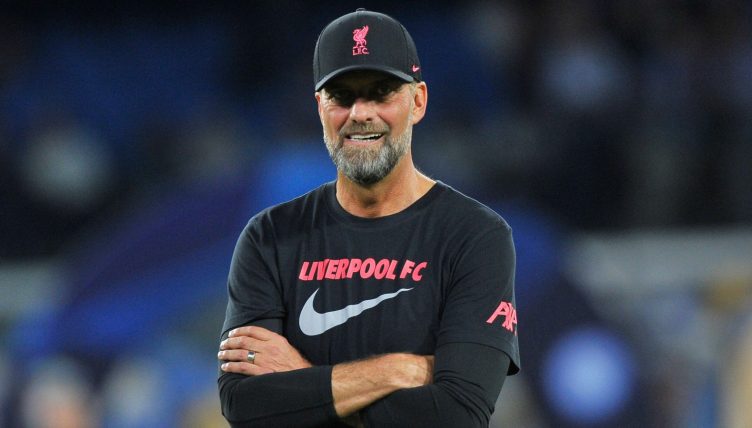 The Liverpool confirms midfield transfer as Jürgen Klopp explains plan and Diogo Jota injury update
Liverpool have confirmed a January transfer move while Jürgen Klopp has been speaking about his summer plan and offered a Diogo Jota injury update.
Jürgen Klopp has told his team that the Reds would be making significant changes amid a transfer overhaul, but that won't happen until the summer when several of his players' contracts expire.
"At Borussia Dortmund, it was clear when I left (in 2015), I said something has to change," Klopp said in the second part of his press conference. "It is a different situation (here). Either the manager's position changes or a lot of other things change.
"So, as far as I am concerned, what I hear — unless someone tells me (different) — I will not go. So that means maybe there is a point where we have to change other stuff.
"We will see but that is for the future, like summer or whatever. Not now. I have space and time to think about it.
"We have to play better football now. We cannot play and say: 'OK, these are the problems but next season we don't have them anymore'. That is a really long time. I cannot promise we will fly tomorrow but what I want to promise is that we really fight and everyone can see it."
But if they manage to finish in the top four this season, it will be much easier to make such changes. Without Champions League football for a season, it will be considerably more difficult to sign Jude Bellingham and other major targets.
Jürgen Klopp has offered an update on Diogo Jota's fitness as he continues his recovery from the long-term injury that has already forced him to miss the World Cup.
"I don't know exactly how long but he looks really good," Klopp said in the second part of his press conference. "He's out there on the pitch doing a lot of stuff already. Another few weeks?"
When asked if Jota would be available for the first leg of the Champions League quarterfinal matchup against Real Madrid next month, Klopp said: "From my point of view, yes but I don't know."
Colombian winger Luis Díaz is also on the recovery trail. He posted an update from the AXA Training Centre on social media yesterday.
In other news, Liverpool transfer news: Jude Bellingham latest as Borussia Dortmund chief gives public update