Dortmund boss reveals what Liverpool is missing as the Reds aim to seal deal for Jude Bellingham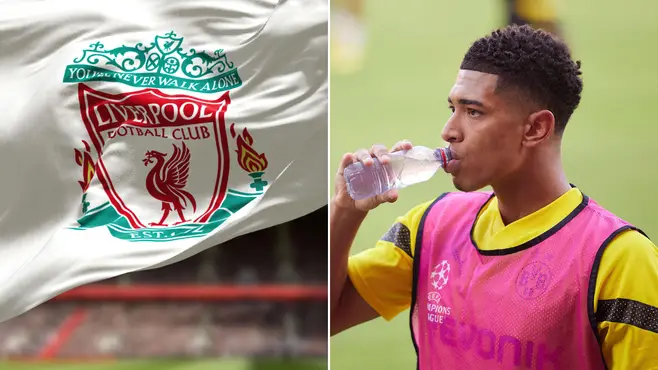 Dortmund boss reveals what Liverpool is missing as the Reds aim to seal deal for Jude Bellingham
Borussia Dortmund manager Edin Terzic discussed Liverpool target Jude Bellingham in a recent report.
Since his World Cup achievements for England, the kid has risen quickly, attracting interest from the top teams in Europe.
Liverpool, manager Jurgen Klopp is reported to be a major fan of the former Birmingham City star, is one of the teams monitoring him.
With numerous players, like Naby Keita, Alex Oxlade-Chamberlain, and James Milner, nearing the end of their contracts, the Reds' midfield is in desperate need of renewal.
Meanwhile, the likes of Jordan Henderson and Fabinho aren't getting any younger. As a result, Bellingham has been identified as the perfect addition to Liverpool's midfield.
However, with the club currently languishing in ninth place, Anfield might not be the prospect it was last season, especially with the possibility of no European football on the cards.
When asked if Bellingham will move this summer, the Dortmund boss told The Telegraph that the player's focus was on improving his performances in Germany.
"So, first of all, he still has a long-term contract with us and I never spoke about that with him," Terzic said.
"The only thing we talk about is improving his performance and to try to push him to find his limits. The rest – there will always be rumours especially if you are a young, talented English player not playing in England."
Terzic continued in waxing lyrical about Bellingham, giving Liverpool supporters an idea of what to anticipate if they are successful in signing the midfielder.
"Not only on the pitch," Terzic says. "He likes to communicate and we talk every day.
"He's not only 19 he is one of our leaders and he became a leader in the last two and a half years. It's something that is really, really important.
"Not only to have a player with this quality. He's ready to raise the bar for all the other players."
"The only thing that we don't know yet is his limit," Terzic continued. "He can achieve everything if he stays hungry; if he stays fit. He's physically very strong.
"He's mentally very strong. He is ready to score. There have been many central midfielders in England in the last 20 years who have been outstanding and he can step into this role.
"I think he's the oldest 19-year-old player I have ever met … the sky is the limit."
In other news, Report- Liverpool initiates move to secure signing of £44million player