Trent Alexander-Arnold reveals how Liverpool plan to stop Marcus Rashford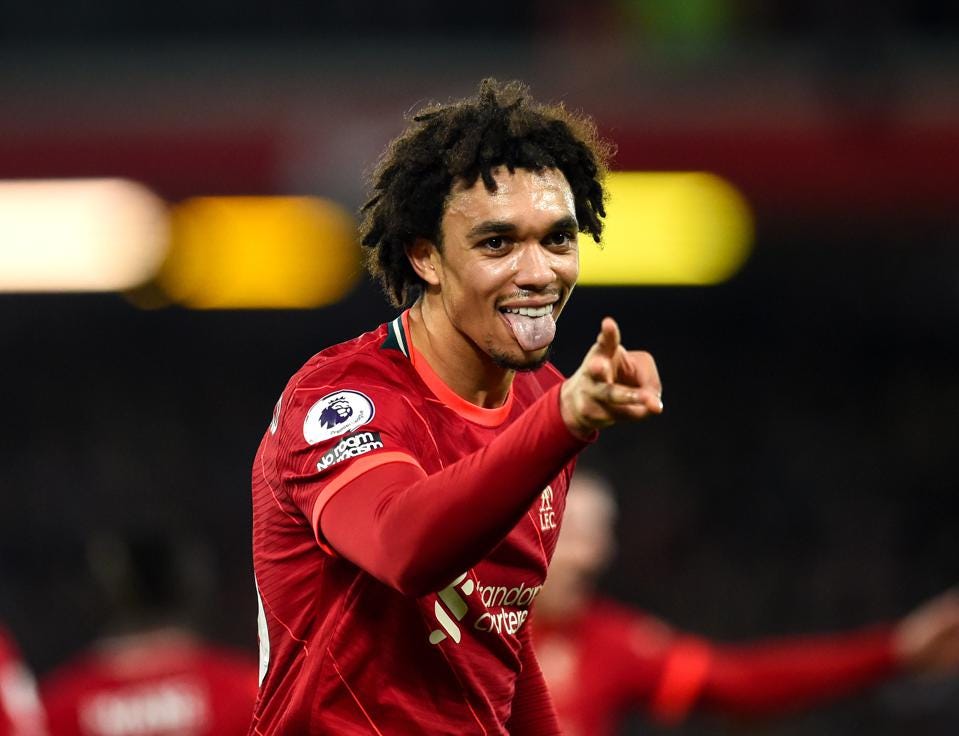 Trent Alexander-Arnold reveals how Liverpool plan to stop Marcus Rashford
When Manchester United travels to Anfield on Sunday, Alexander-Arnold has acknowledged that stopping Marcus Rashford would require a team effort.
Few players in Europe are playing better than Rashford right now; the left-sided forward has ten goals in his last ten Premier League games and will look to continue that pace at Anfield.
In an interview with Sky Sports, Alexander-Arnold acknowledged that stopping Rashford will require more assistance from his Liverpool colleagues.
"The only thing that's really changed is he's probably scored a lot more recently but he's the same player, he's always a threat and I'm sure he will be a threat on Sunday," Alexander-Arnold said.
"It will be a tough game but it's one I'm looking forward to and it will be a good test.
"It's difficult [to stop Rashford]. He's a player who's got a lot of weapons in his arsenal but I think it's more of a team effort, it won't be just a one-on-one thing.
"They'll have more than just Marcus going forward, it's a team thing and as long as the team wins on Sunday, that's all I'm bothered about."
"It's not often you beat United 4-0, that was a very good game, we played outstanding," Alexander-Arnold said of that game.
"They're playing really good football, but the games are never easy when you come up against United.
"Manchester United vs Liverpool is always a tough fixture and they've always got a good team and good players, it's never an easy game and I'm sure it won't be easy on Sunday."
In other news, Jurgen Klopp sends heartfelt message to in-form Marcus Rashford ahead of Liverpool vs Man United clash