Deal "Complete": Jurgen Klopp has a new Ilkay Gundogan with huge transfer at Liverpool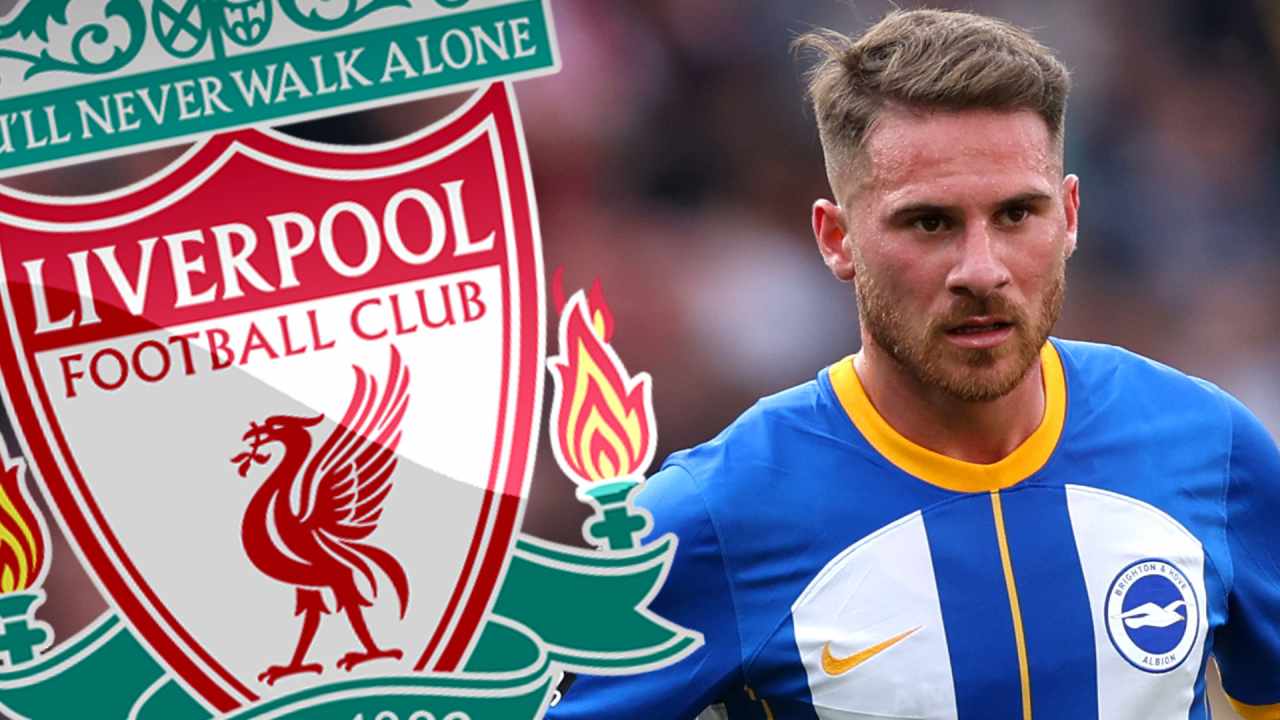 Deal "Complete": Jurgen Klopp has a new Ilkay Gundogan with huge transfer at Liverpool
Jurgen Klopp may be set to welcome a new Ilkay Gundogan to Anfield amid reports that Alexis Mac Allister has agreed to sign for Liverpool this summer.
In working with the Brighton star, Klopp will hope to rediscover the kind of relationship that he enjoyed with Gundogan at Borussia Dortmund, where the pair win a Bundesliga title.
Gundogan has been a class act since leaving BVB to join Manchester City in 2016. With the Manchester Club celebrating their third consecutive Premier League triumph on Sunday, this season may be the German's best of all, notching 12 goal contributions in 30 league matches.
The 32-year-old's sublime form has even persuaded City to backtrack on their stance in contract negotiations, with reports indicating that a multi-year extension is now on the cards as Pep Guardiola and co look to keep Gundogan at the Etihad Stadium for the foreseeable future.
A player of that quality would be a huge addition to Klopp's squad at Anfield. Liverpool fans will hope that Mac Allister can match up to Gundogan and become one of the finest midfielders in the division, and TyC Sports claim that a £70million summer deal has now been agreed.
The signing would not only spark excitement because of Mac Allister's stellar performances at Brighton this campaign but also due to the similarities in profile between the World Cup winner and Gundogan.
In addition to sharing a similar build and stature—Mac Allister is only two inches shorter than Gundogan—the two are also similar in their ability to forward and join attacks. Both players average more than two shots per 90 minutes of play, ranking them among the most productive central midfielders in Europe's top five divisions.
Mac Allister and Gundogan are also ranked highly in terms of their pass completion rate and the number of touches they take in the opposition penalty area, but there are several areas in which each player has developed a niche of their own.
Klopp will be hoping that Mac Allister improves his game by adding assists. For an all-around midfielder, the 24-year-old's two Premier League goals this season are uninspiring, and Gundogan is far superior in that aspect.
But the Reds can take huge encouragement from an attribute that Mac Allister has and Gundogan does not – tackling. The City star tends to leave it to his defensive-minded team-mates, such as Rodri or John Stones, whereas his Seagulls counterpart takes matters into his own hands, which should give Klopp's side added steel in the middle of the park.
The idea of signing Mac Allister would therefore be exciting for Anfield fans, and the fact that they are apparently on track to outbid Chelsea for the services of the Argentine will only make the transaction that much more enticing.
In other news,Liverpool linked with surprise summer move for £52 million Bundesliga star